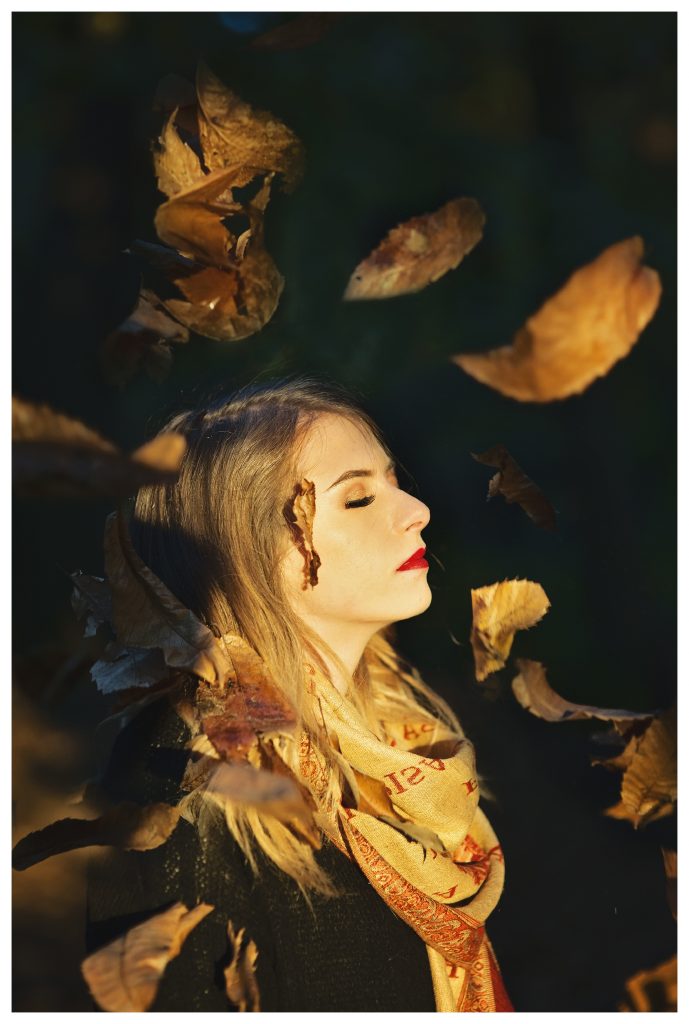 The artist in us silently rejoices as oranges and russets begin to creep up and along the trees, inviting flashes of brilliant colour into our landscape
We really wanted to create a lookbook which paired together a vivid autumnal make up look and the turning of the leaves. We headed to our shoot location near the end of the day, just as the sun was starting to fall and it, admittedly, got rather chilly! The October sunset, golden ferns and leaves helped to provide a striking backdrop for our make up model.
As always, only vegan and cruelty-free make up was used. There is an idea that vegan make up lacks the colour and vibrancy of some more well-known brands – we're glad to prove that idea to be false!
Make up was provided by the always wonderful Helena Sergeant and our gorgeous (and patient) model was Ellie.